Sotiris Karagiorgis
IT Infrastructure Manager, MCT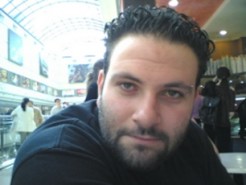 Sotiris Karagiorgis
IT Infrastructure Manager, MCT
Hello there! I'm Sotiris Karagiorgis, an IT Infrastructure Manager and a Microsoft Certified Trainer. I am highly motivated and passionate about technology, web development, Windows & Linux operating systems, open source, programming and security/privacy. I like to get involved with interesting projects that will help me put my skills to use, but at the same time will be challenging and make me learn something new. I live in Limassol, Cyprus. You can find a lot of information about me here. Feel free to contact me. I will be happy to hear from you.
Download a pdf version of my resume here.

Description of Responsibilities

This list includes my most recent responsibilities

Responsible for defining, planning and implementing the IT and network strategies across the company as well as mentoring and developing a growing IT engineering team.
Plan, direct, and coordinate the design, installation, and connectivity of computer systems and network infrastructure to ensure the stable operation of the organization's IT assets.
Ensure that robust IT disaster recovery and business continuity processes and the associated documentation are in place.
Accountable for the successful delivery of Infrastructure, Networking, Database and middleware solutions for the company.
Design, oversee the implementation and maintenance of core infrastructure solutions (Compute, Storage and Networking), as well as communication, backup and security for the company.
Ensure that all IT Systems are secured, patched, up to date and are able to provide for the Business needs of the company.
Develop and build relationships with IT and with senior level executives.
Lead and participate in Application and Infrastructure support processes for high profile, mission critical applications.
Provide guidance and training to junior members of the team.
Negotiate with vendors, outsourcers, and contractors to secure network products and services.

Skills and Abilities


Professional Certifications

ISACA Cobit ® 5 Foundation: Governance & Management of Enterprise IT.

MCP - Microsoft Certified Professional.

MCSA - Microsoft Certified Solutions Associate: Windows Server 2012.

MCSA - Microsoft Certified Solutions Associate: Office 365.

MCSE - Microsoft Certified Solutions Expert: Cloud Platform and Infrastructure.

MCSE - Microsoft Certified Solutions Expert: Private Cloud.

MCSE - Microsoft Certified Solutions Expert: Server Infrastructure.

VMSP - Veeam Management Pack v8 for System Center.

VMSP - Veeam Availability Suite v9.5.

VMTSP - Veeam Management Pack v8 for System Center.

VMTSP - Veeam Availability Suite v9.5.

MCT - Microsoft Certified Trainer.

Windows/Linux Server System Administration

Advanced System Administration of Windows server (teaching).
Advanced System Administration of Linux server.




Infrastructure Virtualization Technologies

Advanced knowledge of Hyper-V.
Advanced knowledge of VMware ESXi.


Storage Subsystems

Advanced knowledge of configuring storing subsystems (DAS, NAS, SAN)
-HPE Nimble
-HPE 3PAR
-HUAWEI OceanStor
Configuration of underlying storage connection, iSCSI, NFS, SMB.

Windows Server Roles and Features

Advanced knowledge in: File Server, Web Server (IIS), Web Application Proxy (WAP), RRAS - VPN, DNS, DHCP, WSFC, WSUS, Remote Desktop Services, WDS, NLB, Containers, Exchange Server.

Advanced knowledge of the Active Directory suite: AD DS, AD FS, AD CS, AD RMS, Group Policy.




Cloud Services

Advanced knowledge of Microsoft Azure (teaching).
Advanced knowledge of Office 365 (teaching).




Networking

Basic Mikrotik devices configuration.
Basic Cisco devices configuration.

Docker Containers / Kubernetes

Intermediate knowledge of setting up and maintaining Docker containers in Windows and Linux hosts.




Intermediate knowlegde of setting up and maintaining Kubernetes cluster including Azure Kubernetes Service (AKS).

Programming/Scripting languages

C, Python.
PowerShell, Bash, AzureCLI, Azure Powershell.

Distributed Version Control Systems

Git, Github, Gitlab.

Specialized Software

Microsoft Dynamics CRM.
Manage Engine ServiceDesk Plus.
Veeam Backup and Replication.
Kaspersky Security Console.

Personal profile

I'm an experienced IT professional who have worked for a private cloud provider which offered IT services to financial institutions, as well as at a Tier III, ISO and PCI DSS certified datacenter. Although I am deeply invested in Microsoft's ecosystem, having acquired several professional certifications, I have a wide background which includes Linux System Administration, Networking, Web Development, and Security. I am also a Microsoft Certified Trainer (MCT), where I teach Windows Server, Azure and Office 365.


Organizations

Member of ISACA Association.
Work Experience
IT Infrastructure Manager

2019-Today

I work as an IT Infrastructure Manager at Matworks LTD.

Senior Systems Engineer

2018-2019

I worked as a Senior Systems Engineer at Matworks LTD.

Senior Systems Engineer

2016-2018

I worked as a Senior Systems Engineer at CloudLayer8 LTD (cl8.com).

IT Administrator

2015-2016

I worked as an IT Administrator at Pine Management LTD.

Web Developer / Designer

2013-2016

I worked as a freelance web developer.

S. K. OrangeNote

2008-2015

Computer sales and repairs. Accessories, Network services, IT solutions.

Cyprus National Guard

2002-2004

I did my military service in Cyprus for 2 years.
Education
Electrical Engineer and Computer Engineer

2004 -Today

Democritus University of Thrace, School of Engineering, Department of Electrical Engineering & Computer Engineering, Greece.

Related courses:
Introduction to Computer Science, Programming for the web, Computer Networks, Operating Systems, Microprocessors, Databases, Operating Systems Security, Computer Programming in C.

Thesis:
Linux daemon to monitor and analyse network connections for traffic monitoring and security. Daemon written in C. Web interface written in php, html and css. Source code on github .

Laniteio Lyceum A', Limassol, Cyprus

1999-2002

Focused on Physics, Mathematics and Chemistry. GPA 17.8 out of 20.

GCE O' LEVEL in English Language, Grade : B

1998-2000

I have a full professional proficiency in English.
Contact me
All fields are required. Your Public IP address appears to be: 44.192.115.114